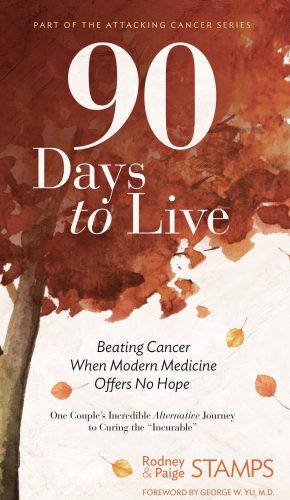 About 90 Days to Live:
An inspiring and unforgettable memoir of one couple's push for survival in the face of insurmountable odds. FREE today only!
Buy the book:
Author Bio:
Rodney Stamps is a USA Today and WSJ bestselling author, and an award-winning and Amazon bestselling author. His first book "90 Days to Live", which he co-wrote with his wife Paige, became an Amazon bestseller, and received starred reviews by Kirkus Reviews, and numerous awards including Best Motivational Book by NYC Big Book Awards.
His second book "Quitless – The Power of Persistence in Business and Life", in which he co-authored with other entrepreneurs, became a USA Today and WSJ bestseller, and the #1 non-fiction book on Amazon, and #4 overall in the paid Kindle store.
Rodney is a cancer survivor, cancer researcher, health coach, speaker, blogger, entrepreneur and co-founder of AttackingCancer.com. You can connect with Rodney on Facebook at facebook.com/AttackingCancer. You can also visit his website AttackingCancer.com to sign up for emails about new releases and a chance to win free books and merchandise.