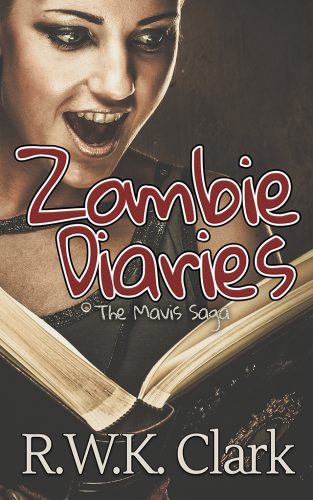 About Zombie Diaries The Mavis Saga:
'Zombie Diaries' is about the funny, off-beat story of Mavis Harvey, Girl Zombie. Readers will get to know Mavis a bit, and they will get a strong sense of the personality of this girl who is slowly turning into a flesh-eating monster.
This is not a horror novel in the traditional sense, and I never intended it to be. What I wanted to do with Mavis and her life was, have fun by asking, 'What would it be like if a normal, everyday girl were to experience this type of change alone, out of the blue? What if she retained her intelligence and logic, realizing something was happening, but not sure what? How would she deal with it?' I wanted the book to be light, with a tad of humor, and I wanted it to contain a story that was acceptable for reading for an audience of almost any age.
Buy the book:
Author Bio:
Clark's love for a variety of art forms has influenced and driven him to write several books that offer something for everyone.