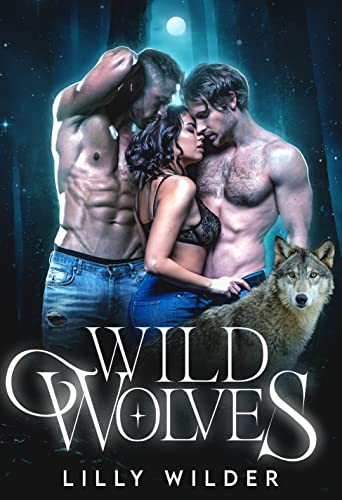 About Wild Wolves: Menage Protector Romance:
The wolf shifter who broke my heart and his bad boy brother want to share me.
After the death of my mother, I'm a broken shell.
That's when Hayden reappears.
Tall.
Handsome.
Covered in tattoos.
A player wolf shifter who broke my heart.
I try avoiding him.
But he and his Alpha brother Dante make that impossible.
Tempting me with their strong muscles, their dark eyes.
The intensity of my need scares me.
If I give myself to them wholly, what will be left of me?
How do I know Hayden won't break my heart again?
When I become the target of a rival pack, the brothers are my only hope.
They got me in this mess.
They're the only ones who can save me.
I've never wanted anyone as badly to rescue me to claim me…
Can the three of us stop fighting destiny, or will our stubbornness destroy us?
Buy the book: