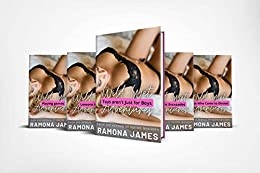 About Wild Wet Adventures Series Complete Bundle:
Get this collection of naughty, forbidden, and filthy erotic stories that gets you dripping fast.
Each book in the Bundle features various sexual appetite and orientations detailing the sexcapades of the main character.
SIZZLING HOT STORIES OF EXPLICIT SEX WITH ALL THE TABOO FUN YOU COULD EVER WANT!!
Buy the book:
Author Bio:
Ramona James is a writer, poet, tattoo artist, and a boxer. She loves exploring the limits of pleasure by her self and in company of some not-so-innocent friends.