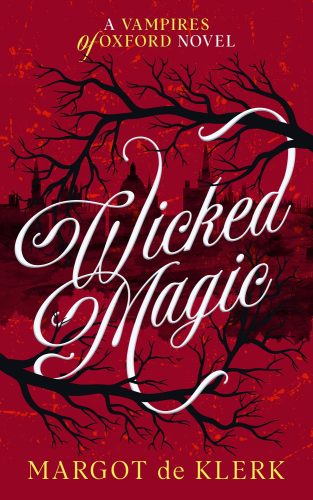 About Wicked Magic by Margot de Klerk:
On sale for 099 until 27/01/2023
Hunters are supposed to hate vampires—but everyone will betray their people for a price. Nathan is about to discover his.
Nathan is a vampire hunter on the cusp of graduation. He's been training for this his entire life: the moment he qualifies and joins the rest of his family in their noble calling.
If only it were that simple.
His grades are a mess, his social life is a disaster, and what's worse, his best friend is a witch! Add to that, his vampire uncle is back in town and his crush might just be supernatural too, and you have one big melting pot of potential parental disapproval. Nathan doesn't think he can take much more, and then the dark mages come to town.
As bodies begin piling up in the streets, Nathan finds himself pulled deeper into political intrigue and a deadly plot that will pit him against his own family. When the girl he likes comes under threat, Nathan races against time to solve the mystery… well aware that with every step he takes, he comes closer to his father exposing all his secrets.
***
WICKED MAGIC is an action-packed vampire suspense exploring the ancient streets of Oxford, UK. Vampires, witches, shapeshifters, druids, and many more converge to solve a paranormal mystery in this fast-paced 95,000-word urban fantasy novel. This is a high school/young adult novel with high stakes ideal for readers ages 16 and above. It features some violence and profanity.
Buy the book:
Author Bio:
Margot de Klerk is a British author who writes fantasy and science fiction for teens and adults, with a bit of comedy, a dash of romance, and a whole lot of plot. She is most often found in her favourite coffee shop typing furiously on her computer with an iced latte at hand. When not writing, she enjoys photography, travelling, sewing, and various sports.