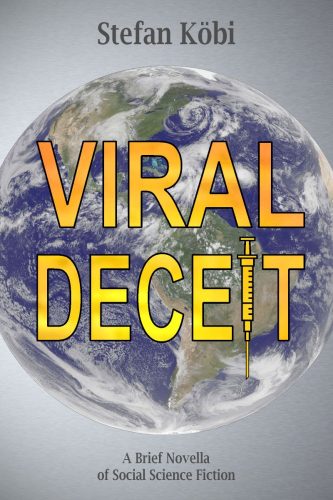 About Viral Deceit by Stefan Köbi:
From an experienced scientist comes a timely warning…
Ellie has become fairly good at separating her personal life from her work at the Genetic Bioweapon Lab, but it eats at her. Brilliant, attractive and friendly, her steady hand as Chief Scientist keeps everything on track—until she unearths a deadly secret that threatens everything.
Viral Deceit is a 77 page pre-dystopian novella of social science fiction.
Buy the book:
Author Bio:
Writer, pilot, dog lover and experienced physicist, Stefan Köbi writes about scientific matters of import. Stefan@StefanKobi.com