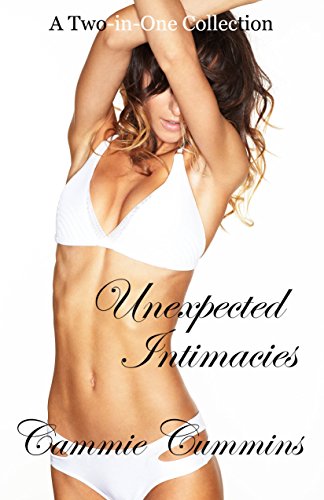 About Unexpected Intimacies by Cammie Cummins:
TWO STEAMING HOT STORIES FOR ONE LOW PRICE!
COMPROMISING POSITIONS
High school BFFs Ginny and Kimmy reunite for a night of torrid passionate.
LESBIAN CHERRY POPPED
Renée's caught viewing Daddy's secret sex tapes. Caught by the licentious older Kiki things change, in ways the inexperienced teenager could never imagine.
Buy the book:
Author Bio:
Hi, my name is Cammie Cummins, my friends call me C.C. Late at night when everyone's gone off to bed and the house gets quiet, I brew a cup of hot tea and indulge in my favorite past time; writing erotica. As I sit and tap out my stories, my greatest hope is that what I write turns you on as much as it does me.
Happy reading.
Cammie
XOXO