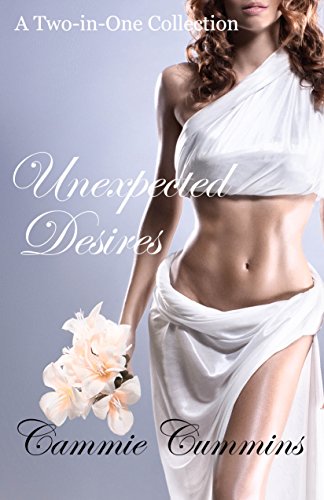 About Unexpected Desires:
TWO STEAMING HOT STORIES FOR ONE LOW PRICE!
WEDDING BELL BLISS
While at church to renew her wedding vows, Brie gets stood up at the altar. What's neighbor Carla to do? Why console her best friend of course, in the best way she knows how.
FIRST TIME
When Lexie's boss, Rachel told her they were going on a business trip together, she didn't think anything of it. When Rachel made a pass at her, Lexie gently rebuffed the advance.
But when they ended up booked in the same hotel room together, with only one bed, what was Lexie to do except give in and try it for the first time.
Buy the book:
Author Bio:
Hi, my name is Cammie Cummins, my friends call me C.C. Late at night when everyone's gone off to bed and the house gets quiet, I brew a cup of hot tea and indulge in my favorite past time; writing erotica. As I sit and tap out my stories, my greatest hope is that what I write turns you on as much as it does me.
Happy reading.
Cammie
XOXO