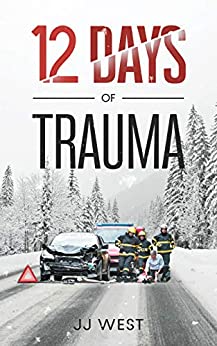 About Twelve Days of Trauma (Tim Jacobs Detective):
How far would you go to get justice for the people you love most?
Former NYPD Detective Tim Jacobs takes his wife and his young daughter on a road trip on the brink of a snowstorm. They are on their way to visit his parents for Christmas, but they never arrive.
Tim has an unshakable feeling that something will go horribly wrong even before they set off. What happens is far worse than he could have imagined.
The tragedy that occurs sees grief-stricken Tim back in his investigator role, seeking justice.
Buy the book:
Author Bio:
J.J. West lives in Portland, Oregon with his wife and their three young children. By day he teaches middle-school English. By night, he writes stories that would give his students nightmares.
He loves reading and writing stories about how fragile our lives are. A good story, in his opinion, is one that scares you a little bit; a great story, according to Jasper, is one that scares you a lot.