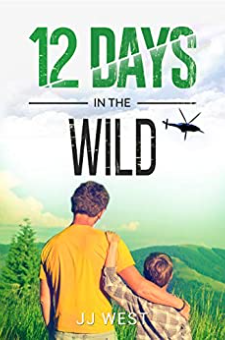 About Twelve Days in the Wild (Tim Jacobs Detective):
Tim and Jake go on a 3-day father-son camping trip in the mountains. They don't check-in on the second day, and Tim's father starts to worry. When they haven't returned after four days, search parties are dispatched to find them.
Buy the book:
Author Bio:
J.J. West lives in Portland, Oregon with his wife and their three young children. By day he teaches middle-school English. By night, he writes stories that would give his students nightmares.
He loves reading and writing stories about how fragile our lives are. A good story, in his opinion, is one that scares you a little bit; a great story, according to Jasper, is one that scares you a lot.