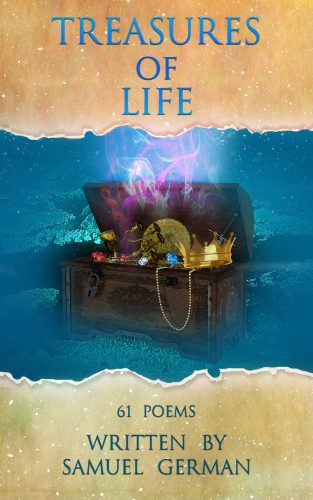 About Treasures of Life:
What do you treasure in life? If you could only pick one thing then what would it be? "Treasures of Life" is a collection of 61 poems that answer these questions. Some answers include: Sex, food and eating, sports, love, warm weather and more! Download the book for free and see if you find your own treasure inside!
Buy the book:
Author Bio:
Samuel German is a poet from the USA. Outside of poetry he also enjoys traveling and works as an English teacher to fund his writing. Currently based in Tarrytown New York.