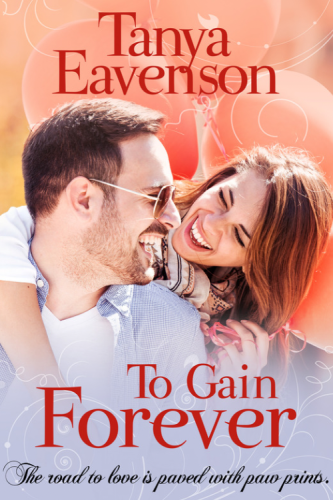 About To Gain Forever:
When a cat walker visits a dog park, sparks fly.
Karianne Bennett, small-town wedding coordinator, has always believed in happily-ever-afters. That is, for everyone but herself. Her fiancé's alcohol-related death put an end to her own dreams and turned her career into a weekly reminder of all she's lost. Until hope comes when she adopts a retired service dog, and a newcomer who catches her eye.
Trey Scott has been fascinated with fireworks since he was a boy. If he can land the festival account in an out-of-state town, he'll be that much closer to achieving his lifelong goal. But his dreams never included a beautiful dog walker who also happens to be the stranger he's been praying over for years.
Despite how Karianne is now ready to move on with her life, can she trust Trey with her heart?
Buy the book:
Author Bio:
Tanya Eavenson
+ Follow
Tanya Eavenson is an award-winning Christian romance novelist. She enjoys spending time with her husband and their three children. Her favorite pastime is grabbing a cup of coffee, eating chocolate, and reading a good book. You can find her at her website http://www.tanyaeavenson.com/