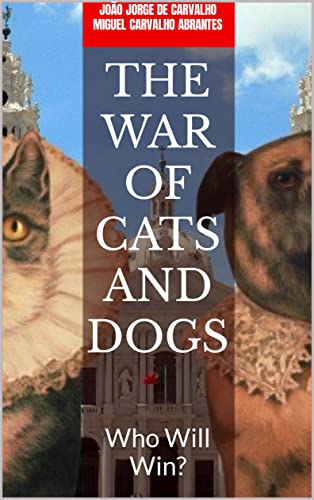 About The War of Cats and Dogs: An Epic Tale Like You Have Never Read Before!:
You can finally read the story of the War of Cats and Dogs!
Available in English for the very first time, this is an unusual story of cats, dogs, betrayals, journeys, love and the strangest war the world has ever seen. It all starts very simply – a cat and a dog meet in a kitchen floor – and then, as this epic poem goes along, you get to follow both sides of the conflict until they finally meet in the battlefield for an immortal war like no other. Whether you are a lover of dogs or cats, or you are simply looking for an atypical book to read, this is certainly a never-before-seen adventure which you will not forget for the rest of your life!
Who will win this war, cats or dogs? Whoever it is, this is an epic tale like you have never read before!
Buy the book: