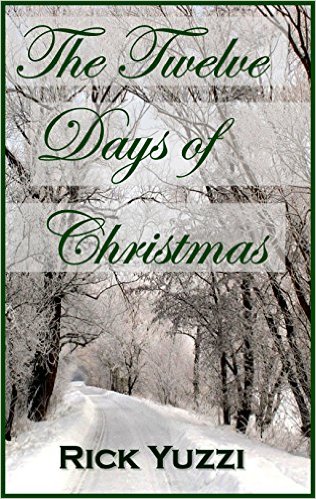 About The Twelve Days of Christmas:
The Twelve Days of Christmas is a heartwarming and suspenseful Christmas novella with a twist that will lift your spirits and that you won't be able to put down. Brett Riley is a man tortured by a painful memory he associates with Christmas. Each year the emotional pain seems to get worse, and he's afraid this year it will be unbearable. He decides to take a cross-country road trip to Vegas to help him forget his troubles and avoid all of the sights and sounds leading up to the Christmas season. The first day of his trip he meets an intriguing, young hitchhiker named Grace at a rest stop. Over the course of the next twelve days she turns Brett's life around, helping him come to terms with his past, while showing him what Christmas is all about.
Buy the book:
Author Bio:
Rick Yuzzi is an author and a Marketing Exec for a technology company. While he still spends most of his time writing as part of his day job, he has a love for writing fiction and hopes to have more time to spend on that in the future.