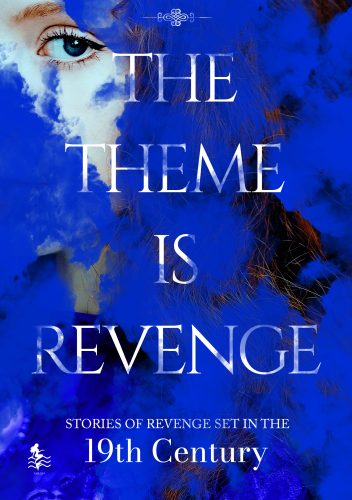 About The Theme is Revenge: Anthology of revenge stories set in the 19th century:
Dark Lake Publishing LLP presents The Theme is Revenge, an anthology of revenge stories set in the 19th century. Stories of the wounded, who are out to wreak vengeance on their villains who did them wrong.
From the reimagining of Robert Browning's Porphyria's Lover to the tale of a humiliated wife's deadly retaliation. From 1860s New Orleans, where a brothel worker plots revenge against the brothel owner, to 1857s Texas, where some strange and unexpected events took place with an unusual female hunter. Armed only with a well-crafted plan for revenge and an apothecary bag, a doomed man pursues the monster of responsible for the death of his family, and he will stop at nothing to right the wrongs that define his very existence.
A chilling collection of powerful and atmospheric tales, The Theme is Revenge is written by some exceptionally talented authors of the horror community.
Featuring Tales from:
Richard Leise
Joe Howsin
Sergio "ente per ente" PALUMBO and Ivan "BearOld" BERTAZZONI
R. M. Phyllis
Madeline Phillipps
C. B. Calsing
Leigh Josey
Trey Woodfin
J. L. Short
Buy the book: