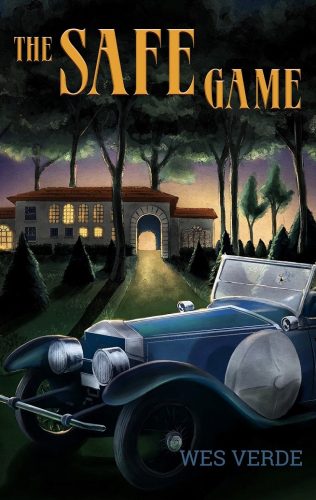 About The Safe Game:
New Jersey, 1928.
The Cons – Roy, Urbane, and Victoria – made a living by separating fools from their money and rarely stayed in one place for too long. Keeping food in their bellies and a roof over their heads often meant hopping from one game to the next, barely staying ahead of the law or poverty and sometimes both.
That was until the day Roy – the Idea Man – thought he found a big score; one that would put the Cons on Easy Street. No more scraping by. No more hungry nights in the cold or picking pockets in desperation. Maybe even enough to get them out of this life for good. But things were never that simple.
When a tragic death brings the law snooping around, the Cons find themselves running afoul of cops, gangsters, and other powerful people – ones with secrets.
The Cons have gotten out of scrapes before, but their luck may soon run out and this particular game may end in luxury, a jail cell, or an early grave.
Buy the book:
Author Bio:
Wes is an engineer by trade, a busybody by habit, and a lifelong Jersey boy.
Writing has been a hobby in one form or another since 2006 when he started drawing 3-panel comics. When he is not putting words down, he is picking them up; the "to-read" pile only seems to grow larger.
A fan of nature, he spends as much time outside as possible.