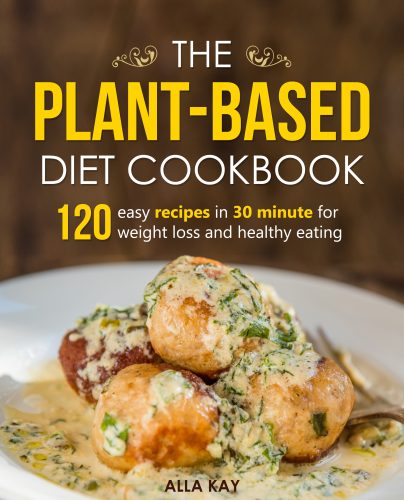 About The Plant-Based Diet Cookbook: 120 Easy Recipes in 30 minutes for Weight Loss and Healthy Eating:
The plant-based cookbook contains:
120 easy recipes for busy people
120 illustrated plant based recipes
vegan nutrition information
cooking time (30 minutes or less)
ideas perfect for everyday use
plant-based on a budget
veggie ingredients that can be found in any fridge
meal plan
step by step directions
useful hacks for every vegan recipe
CONVERSIONS (replacements) AND EQUIVALENTS for other countries (tables of measures and temperatures)
Buy the book:
Author Bio:
I am as hungry as a hunter! – It is music for my ears.
I love to test recipes and add my ingredients to them. Experiments spawn delicious new recipes. Since I prefer to live long and be healthy, I only cook healthy food!
Well, just kidding, just kidding … Sometimes I spoil myself and my loved ones with harmful cupcakes and cookies. Well, very tasty!
I will try to surprise you!