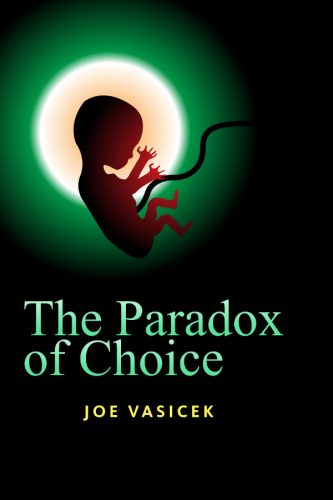 About The Paradox of Choice: A Short Story:
A chilling glimpse of an all-too possible future.
Buy the book:
Author Bio:
Joe Vasicek fell in love with science fiction and fantasy when he read The Neverending Story as a child. He wrote several unfinished novels in high school and took Brandon Sanderson's writing class at Brigham Young University.
He first came onto the indie writing scene in 2011 with his debut novel Genesis Earth. Since then, he has written more than twenty books, including Genesis Earth, Gunslinger to the Stars, The Sword Keeper, and the Sons of the Starfarers series. His stories have been published in Leading Edge, Kasma SF, Serial Magazine, Gallery of Curiosities, and Bards and Sages Quarterly.
As a young man, he studied Arabic and traveled across the Middle East and the Caucasus Mountains. He has also traveled across the United States, from Texas to New England and California to Washington DC. He lives in Utah with his wife, daughter, and two apple trees.