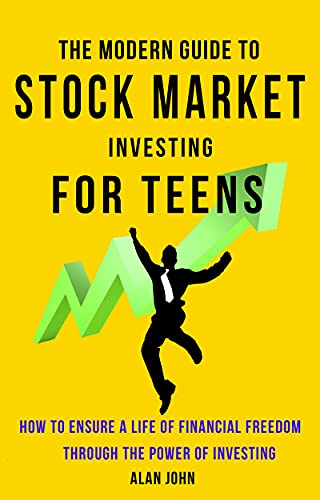 About The Modern Guide to Stock Market Investing for Teens : How to Ensure a Life of Financial Freedom Through the Power of Investing:
Investing is the best thing teenagers can do to build long-term wealth and become financially free. Learning the art of stock trading as well as the related topic of money management is so important, and the younger the better. This book, written by a teenager for teenagers, covers everything a teen will need to know to set them up for success in the stock market. These six sections divide up the book:
★ Part I: Benefits
★ Part II: Getting Started
★ Part III: Stock Market Literacy
★ Part IV: Stock Market Strategy
★ Part V: In Practice (Real Life)
★ Part VI: Resources & Further Information
The book also provides an introduction into personal budgeting, saving money, and making money, as well as providing concrete, real-life examples and wisdom from the world's most successful investors. As the author, I wrote this book so investing can change other's lives as it changed mine. No matter who you are, no matter your age and no matter the amount of money you have, you can invest, and this book will help you do just that.
Buy the book:
Author Bio:
Hello!
My goal is to share knowledge that has influenced my life and can improve other's lives. I'm based in California, I began publishing in 2017 through various mediums, and I'm now looking to focus on informative and value-driven non-fiction books, especially in the areas I know best; stock & crypto investing, business, entrepreneurship, and finance.
Please contact me at alanjohnpublishing@gmail.com for any purpose.
Thanks,
Alan