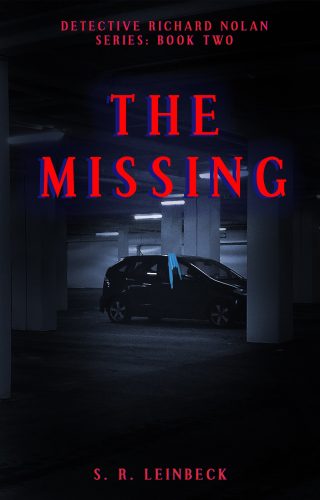 About The Missing By S. R. Leinbeck:
FREE on Kindle Unlimited!!
Detective Richard Nolan can't seem to escape the memories of his past.
After the Hill family terrorized the community, leaving behind a trail of death and despair, Richard found himself searching for answers. Unfortunately, more questions would come before those answers are found. As the community starts to recover from the tragedy, Richard realizes the horror isn't over for him yet. Not only is it not over, but now it has become more personal.
Follow Richard and his team as they try to solve another case with unexpected twists and turns. Will they be able to find the missing and move forward with their lives? Will this be where the Hill's path of destruction finally ends?
The Missing will have you questioning everything you thought you knew and keep you guessing until the very end.
Buy the book:
Author Bio:
I have always loved to write. Just this past year I decided to take some courses to improve my writing. I really enjoyed it and eventually wrote my first book!
I have always been interested in true crime, which turned into my love for fictional crime.
I had an amazing time creating these characters. I love to step into their world and see where the story takes them. I hope everyone enjoys reading it as much as I did writing it.