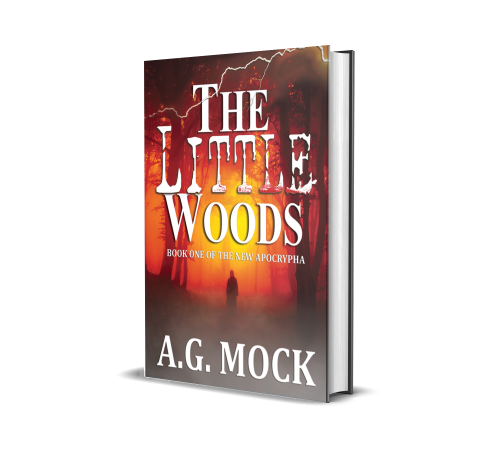 About The Little Woods:
A group of boyhood friends in 1977. An annual rite of passage. The channeling of a malevolent Presence. And a childhood game about to go terribly wrong…
• An Amazon Charts #1 Occult Bestseller in the US, UK and Canada
• Winner: Best Occult Horror, American Fiction Awards 2022
• Winner: Best Supernatural Horror, American Fiction Awards 2022
• On the Bram Stoker Awards® Reading List 2021
Download your copy today and come play in the woods for just $1.99!
YOUR SCARES ARE WAITING…
Buy the book:
Author Bio:
A.G. Mock is the recipient of not one but two American Fiction Awards, 2022; a full time working author and professional member of the Horror Writers Association; and an internationally bestselling author on Amazon's occult and horror charts in the US, UK and Canada.
He currently resides in rural South Carolina with his wife, two rescue dogs and at least one ghost.
His wife and dogs he treasures wildy.
The ghost he can take or leave.
The Little Woods is his debut novel and its highly anticipated follow-up, DISCIPLE, was released in mid-December 2022 and is being lauded as an instant horror classic.