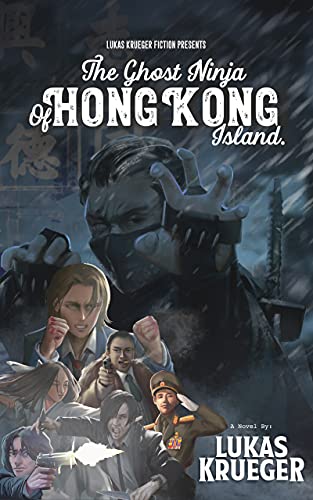 About The Ghost Ninja of Hong Kong Island:
Hong Kong should have been a fresh start for Brandon Willis. A place where he and his mother could heal. Instead, he becomes the lone witness to a brutal murder and his mother is left in a coma.
Alone and on the run, his only ally is Kaiden Chan—a police inspector with demons of his own. But when Kaiden's past collides with Brandon's present, they'll have to work together to evade a ruthless assassin and prevent a conspiracy that could destroy the city of Hong Kong itself.
A cinematic thrill-ride, The Ghost Ninja of Hong Kong Island is a homage to the action films that inspired it and the first in an exciting new series.
Buy the book:

Author Bio:
Lukas Krueger was born and raised in the state of New South Wales, Australia. In addition to writing novels, Lukas is also passionate about cinema, dabbling in both film direction and screenwriting. He prides himself as an honest story teller, someone who only considers the art of fiction during the process of creation, striving to forgo the social norms when he writes. For Lukas, both books and cinema are, and will always be about escapism, art and emotion.
Influences include: Neo-noir, punk rock, cinema, family, nonlinear, love, film score, and heavily distorted guitars.