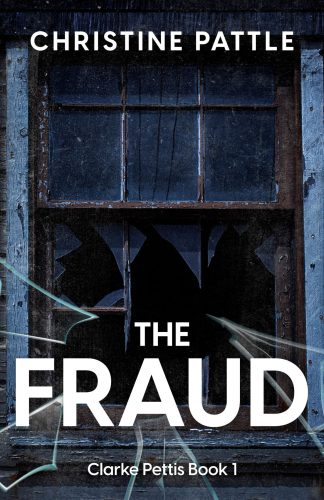 About The Fraud by Christine Pattle:
A chance discovery of a fraud turns into a terrifying ordeal…
Former firefighter Clarke Pettis stumbles across evidence that the company she works for is purchasing hazardous fire-doors. Clarke investigates further, but when her friend and colleague, Tammy Doncaster, goes missing, and another of the company's employees is murdered, Clarke fears the worst.
Believing Tammy is dead, the police scale down the hunt for her. Clarke can't accept that, and searches for Tammy herself. As she digs deeper, someone is trying to warn her off. But is it the hunt for Tammy, or the fraud investigation that's putting her safety at risk?
As Clarke tries to unravel the web of lies, she gets attacked and locked in, where no one will ever find her. She needs to escape soon, before she becomes the next victim.
Buy the book:
Author Bio:
Christine Pattle writes mystery-thrillers with interesting characters and plenty of action. Her aim is always to write a good page-turning story that readers will love.
When she's not writing, she's busy scaring herself silly, riding big, feisty horses, or walking around the countryside dreaming up exciting new plots.