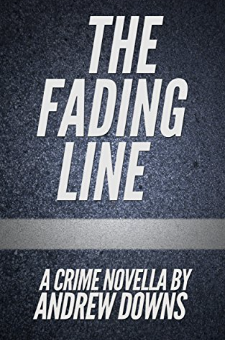 About The Fading Line: A Crime Novella:
From The Author Of The Alex Hollick Series, A Thrilling Novella Riddled With Crime, Corruption, and Deceit!
On the broken streets of Brooklyn, Detective Roman Gallus does his part to keep the peace during New York's darkest decade…the 1970's, but when bureaucracy stands in the way of his investigation of a local priest, he takes matters into his own hands. Impressed by his initiative, his captain, Jack McCloskey brings Roman into a ring of dirty cops and an underworld of police corruption.
The Fading Line makes for a perfect afternoon read. With a dynamic plot, strong characters, and a vivid setting, the back alleys of New York come alive with elevating action to the very last page!
Buy the book:
Author Bio:
Since the release of his 2012 debut, The Bloodbath Ritual, the consensus has been clear…Andrew Downs brings something new and fresh to the thriller genre. From the five-part Alex Hollick Thriller Series to his latest offerings, The Leah Hudson Thrillers, each book leaves the reader gratified, yet hungry for more. With elaborate plotting, intense storytelling, three-dimensional characters, and jaw-dropping endings…the only thing you can expect is a satisfyingly complex and entertainingly atmospheric story.