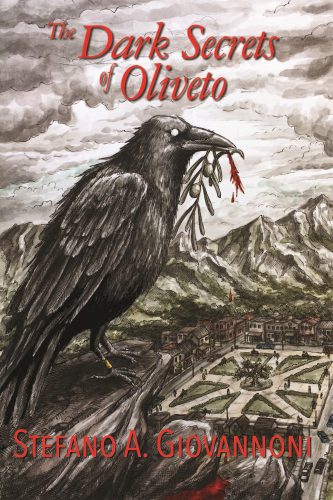 About The Dark Secrets of Oliveto by Stefano A. Giovannoni:
Every state in the U.S. has one…that one small town where mysterious things occur unbeknownst to most of its inhabitants…where the veil between the natural and supernatural converge.
Some say these towns are built on mystical ley lines; others say settlers from Europe brought their local superstitions and magic with them.
For Nico and his best friend Sofia, their spring break trip to his hometown of Oliveto will open their eyes to things they never thought existed; an adventure full of mysterious clues, unique beings, magic, and secrets that will change the course of their lives forever.
Buy the book:
Author Bio:
Stefano A. Giovannoni is a fourth generation Italian-American who resides in his hometown of Healdsburg, California. He enjoys cooking Italian cuisine and tending to his garden. "The Dark Secrets of Oliveto" is his first novel in a series of supernatural adventures.