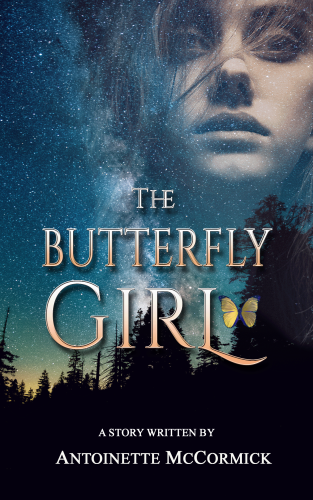 About The Butterfly Girl by Antoinette McCormick:
FREE January 25-29!
Featured in Haunt, an anthology by Dragon Soul Press, this psychological horror by the author of Dead of Winter will forever change the way you look at hauntings!
Kat has more than ghosts on her mind when she joins her friends for a "haunting party" at a luxury woodland retreat. Every night since she received her invitation, fear and suspicion have followed her into sleep. Kat is a woman hounded, haunted by nightmarish visions that might be more than just a parade of disturbing images.
She's not the sole keeper of her dreams, either…
Someone else is aware of their content and wastes no time telling her!
Who is Kat's stalker? What relationship might they have with Kat, her friends, or the location of their weekend adventure?
Strange occurrences at the cabin all seem to hint at an answer; but during a deadly encounter, the true nature of Kat's nightmares reveals itself with sinister clarity, propelling the story to its extraordinary conclusion.
Buy the book:
Author Bio:
Antoinette McCormick is the author of six novels, including the award-winning 'Dead of Winter' and 'Nobody's Daughter,' which won a 2022 Wattys Award for Science Fiction. She will release a seventh novel, 'All the Colors of Death,' in February 2023.