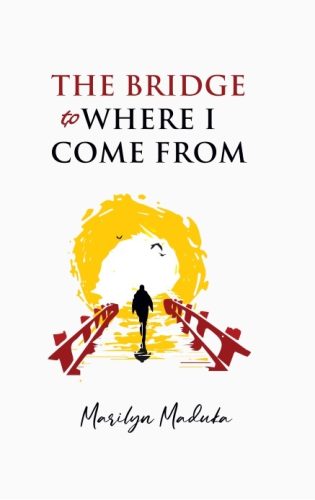 About The Bridge to Where I Come From By Marilyn Maduka:
FREE on Kindle Unlimited!!
The Bridge to Where I Come From is a captivating and beautifully written debut Poetry Collection of International HR Leader Marilyn Maduka. It is a bold release of her "secret stash" of personal and fictional poems – some written over two decades ago! This work of art covers a wide range of themes and topics about courage, hope, love, friendship, laughter, sorrow, worship and so much more in between.Written in beautiful and yet simple language, the poems are easy to read and will find relatability and appeal amongst poetry lovers and non-readers alike. It is the Author's hope that this foray into her poetry gives the reader some respite "to breathe" and "remember who you are and where you come from".
As a tribute to her readers, Marilyn scripts her illustrated theme poems in her own handwriting, making this "something for everyone" Collection a must-keep which should have its special place in every heart and home!
A percentage of all proceeds from the sale of this book goes to the DaisyGirl Foundation. To find out more, visit www.daisygirlfoundation.org
Buy the book:
Author Bio:
Marilyn Maduka is a bit of a maverick!
She is an international Human Resources (HR) Professional and Business Leader, Public Speaker and First Class (Hons.) graduate of Economics. She is also a wife, mother of three, daughter, sister, mentor and a police woman!
Her passion for youth development and the girl child has also led Marilyn to establish the DaisyGirl Foundation, a budding NGO in Africa committed to values based education and community upliftment.
In addition her love for self expression through the arts has seen Marilyn write and recite award winning Poetry, as well as act in stage plays and perform in theatres as part of a local choir.
Marilyn is a lover of life, laughter and an eternal learner!