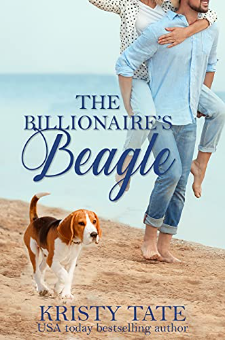 About The Billionaire's Beagle: A Clean and Wholesome Romantic Comedy About a Billionaire and a Misbehaving Beagle (Misbehaving Billionaires Book 1) by Kristy Tate:
Can the beach bum get the girl, rescue the dog, and save a billion dollars? Letty detests liars. Will she still be interested in Whet when she discovers he not exactly who she thought he was?
Buy the book:
Author Bio:
Kristy Tate is a USA Today Bestselling and award-winning author of clean and wholesome romance. When she's not reading or writing, she likes to play games with her family and watching movies while eating brownies. She also writes young adult speculative fiction under the pen name of Katie Tate.