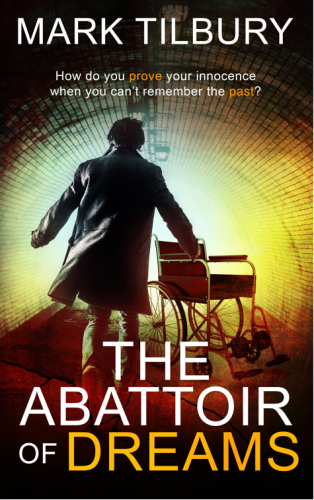 About The Abattoir of Dreams by Mark Tilbury:
How do you prove your innocence when you can't remember the past?
Michael Tate has not had an easy life. With his father in prison, and his mother dead, Michael
was sent to Woodside Children's Home.
Now an adult, Michael wakes up from a coma in hospital suffering from amnesia and paralysis. Confused and terrified, he is charged with the fatal stabbing of his girlfriend, Becky. He also learns he attempted to end his own life.
Detective Inspector John Carver is determined that Michael is sent to prison. With no way of defending himself, Michael is left in a hospital bed awaiting transfer to remand. But then strange things start to happen, and his childhood comes back to haunt him with a vengeance.
Will Michael ever discover the truth about Becky's murder?
And why is DI Carver so keen to make him suffer?
The Abattoir of Dreams is a bitter sweet story of murder, innocence and abuse.
Buy the book:
Author Bio:
Mark lives in a small village in the lovely county of Cumbria, although his books are set in Oxfordshire where he was born and raised.
He's always had a keen interest in writing and after being widowed and raising his two daughters, Mark finally took the plunge and began self-publishing. Mark's writing has earned him the name #TwistedTilbury due to the dark and twisted nature of his books. He's published 12novels to date, and is working on a new book.
When he's not writing, Mark can be found playing guitar, reading and walking.