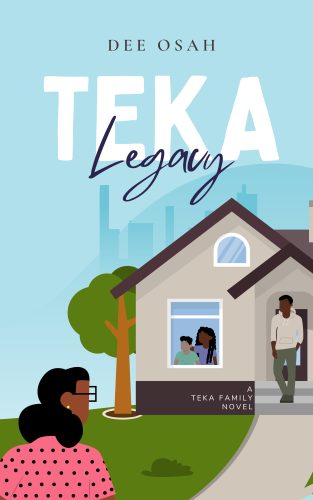 About Teka Legacy:
Phoebe has waited forever to marry the man of her dreams, but just when she's about to get her dream proposal, she meets Abraham Teka, and he just might be the sort of man she never thought could exist.
After a tragic accident, Abe needs her help, and Phoebe finds herself helping him, at least that's the plan until she starts to catch feelings for the man—and his whole family. But after a lifetime of playing by the rules, both Phoebe and Abe aren't ready to go off script.
Will Phoebe make the impossible choice between the man of her past or the man of her future? Or will she be forced to let go of this precious gift she's waited for all of her life?
Perfect for those who love sweet contemporary romance with no heat, Teka Legacy is a heart-warming story of love, family, and sacrifice, and how the unexpected can turn out to be exactly what you never knew you needed and couldn't live without.
The Teka Legacy e-book is available on Amazon for $0.99.
Buy the book:
Author Bio:
Dee Osah is a husband & wife team with a godly passion for weaving their personal experiences into stories that anyone can enjoy. Married for five years, they live in Houston with their two young daughters, who already love to whip up compelling tales. When not writing, they enjoy trading the financial markets, watching K-dramas and Anime, and spending time with their ever-growing family.