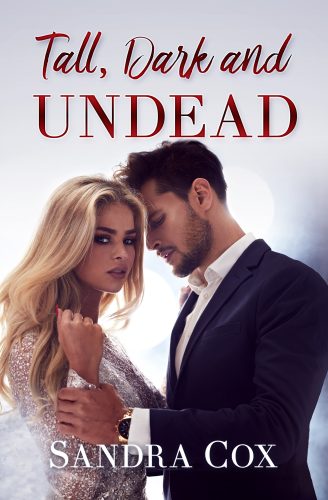 About Tall, Dark and Undead:
Gutsy Suzanne James has no intention of complicating her life by falling in love…especially with a vampire. But it's hard to stay objective when a drop-dead gorgeous male rescues her from three assailants in a dark alley. All but unconscious, she could swear her hero has glowing red eyes and two sharp, pointed teeth.
Adrian Caine has spent the past hundred years, in vampire parlance, a vegetarian. When he rescues a beautiful blonde in a dark alley, it takes all of his formidable control not to backslide. Attraction turns to desire. Even though it's not in Suzanne's best interest, he can't stay away.
Buy the book:
Author Bio:
Besides paranormal romance, award winning author Sandra Cox writes All Things Western. She is a vegetarian, animal lover and avid gardener. She lives with her husband, their dog and cats in sunny North Carolina.
Foodie Facts:
She spent a number of years in the Midwest chasing down good Southern BBQ. By the time she moved to North Carolina where Southern BBQ is practically a staple, she'd become a vegetarian.
Pineapple is a must-have on pizza, along with black olives and onions.
She loves pumpkin waffles. Pumpkin cream cheese, not so much.