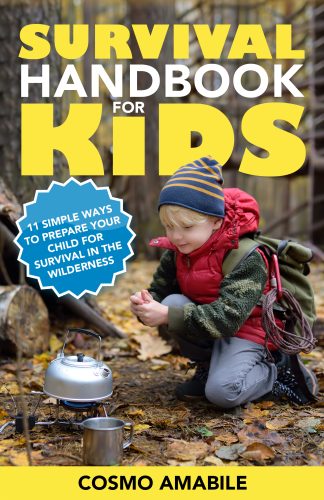 About Survival Handbook for Kids: 11 Simple Ways to prepare your Child for Survival in the Wilderness by Cosmo Amabile:
This in-depth guide allows parents to educate their children on what to do in certain wilderness survival situations. This guide provides helpful tactics from what to do if your child gets lost, how to signal for help, how to build a shelter, how to build a fire, how to find water, and so much more.
Buy the book:
Author Bio:
As a child growing up in New York City, I spent my summers and holidays in upstate New York, where I had a home in the woods. I spent countless hours learning about survival and bushcraft. I enjoyed every minute of those days of my youth, and I would like to help other people educate their kids in the event of a disaster while also encouraging a sense of adventure for the children.