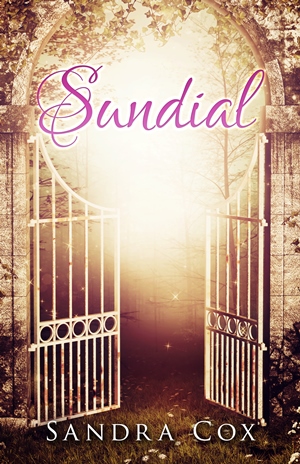 About Sundial:
As Sarah Miles drives down Eighteenth Street a stranger materializes in front of her car. She throws on her brakes, braces for impact and drives straight through him. For a brief moment, his voice echoes in her head, "Saura." Then he's gone. Later that day, she discovers the SUNDIAL and her incredible journey through time begins.
Buy the book:
Author Bio:
Award winning author, Sandra Cox writes All Things Western and more, is a vegetarian, animal lover and avid gardener. She lives with her husband, their dog and cats in sunny North Carolina.
Foodie Facts:
She spent a number of years in the Midwest chasing down good Southern BBQ. By the time she moved to North Carolina where Southern BBQ is practically a staple, she'd become a vegetarian.
Pineapple is a must-have on pizza, along with black olives and onions.
She loves pumpkin waffles. Pumpkin cream cheese, not so much.