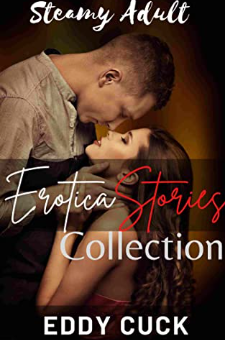 About Steamy Adult Romance Erotica Stories Collection::
A steamy, wet, and tempting erotica collection — all about forbidden, innocent women and big, throbbing… Just take a peek and find out!
VIVIDLY HOT DETAILED description to get BALLS NUTTED and PUSSY THROBBING.
Ready to CLIMAX? read on…
Buy the book:
Author Bio:
It's all about wild and vivid imaginations with eddy. Eddy is always to take you on steamy to that craved crescendo, so buckle up.