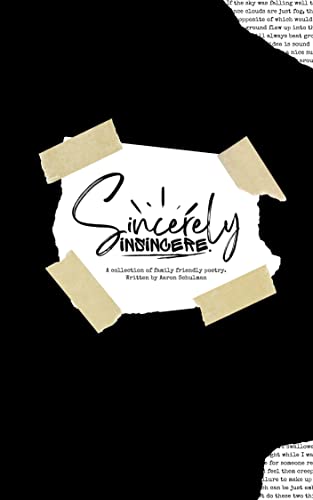 About Sincerely Insincere:
Inspired by ridiculous ideas and curious ponderings, Sincerely Insincere will have you laughing on one page then deep in thought on the next. Ranging from odd observational comedy and silly stories about dinosaurs to emotional dives about feelings, thought and life in the modern age, this family friendly book of poetry is filled with over a hundred poems sure to entertain both young and old readers alike! With Sincerely Insincere, there is something inside for everyone to enjoy.
…And who knows, maybe you'll learn something new too!
Buy the book:
Author Bio:
Aaron Schulman was born January 3rd, 1996 in Dallas Texas. He is a husband, a father and a self published writer aiming to leave a trail of thoughts behind.
Especially if the thoughts are just plain silly.