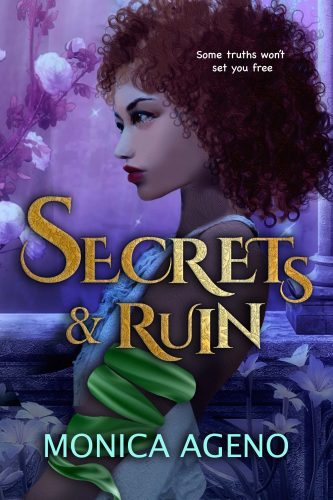 About Secrets & Ruin:
The only daughter in a very strict family, Winyo's life has never been her own. Never wanted. Never touched. Never experienced pleasure. Until one day, something changed; stripped her innocence away.The hole inside making space for the darkness to come and play.
The vast savanah cannot shut out the cold eyes and wild rumours of the village. She is not quite sure what she wants for herself, or how to bring an end to this newly awakened darkness. And when Guma, the rumoured witch's son, enters her life, survival becomes tangled with desire and need. He incites her anger, makes her question everything she believes in, and forces her to push her boundaries. However, some walls are just not strong, and they crumble.
Let the secrets begin…
Buy the book:
Author Bio:
MONICA AGENO is a Melbourne based Author and illustrator.
She has a genuine love for life, and her passion, drive, and wild imagination seep onto every written page. She also paints in her spare time.
She writes both childrens' books under the pen name Ageno H Monica and New Adult romance books under her name Monica Ageno.