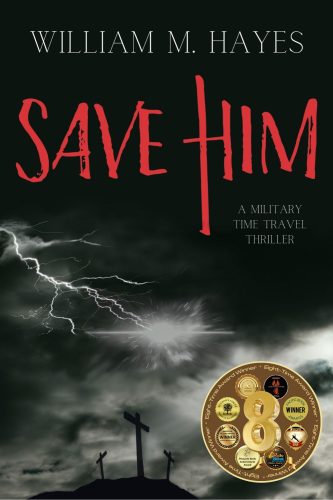 About Save Him by William M. Hayes:
Discover the award-winning time-travel thriller that Blue Ink Reviews says "combines the physics of chaos theory and the whiz-bang action of a techno thriller to fuel a military page-turner that tests the faith of everyone involved."
Rydel Scott, a brilliant scientist working at a secret military lab, accidentally discovers time travel while working on a project designed to save wounded soldiers in the field. Rydel's dying sister, a nun, tells Rydel that she has received a message from God – save Jesus from the cross… This eight-time award winner is available on ebook, paperback, and audio.
Buy the book:
Author Bio:
Award-winning Author William M. Hayes started out writing screenplays and transitioned to writing novels. He loves movies and reading and is a die-hard New York Rangers fan.