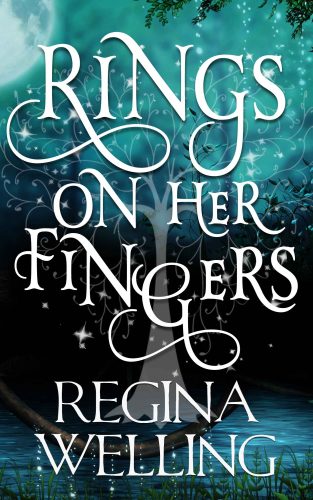 About Rings on Her Fingers:
Four best friends, two pesky ghosts, and one spiteful ex!
Toss in an ancestral home that's falling apart at the seams and Julie Hayward has hit her limit.
A total pragmatist, Julie has no time for anything that sparks of woo woo, until an unplanned meeting with a psychic medium changes everything. The last thing Julie needs is a set of cryptic clues to a lost family fortune and another man underfoot.
Enter Tyler Kingsley. Former journalist with a nose for news. What red-blooded man could resist a beautiful woman, or a treasure hunt?
When Tyler realizes Julie is in danger, he decides to do whatever it takes to help her. Even if it means losing his heart.
Buy the book:

Author Bio:
ReGina Welling is transplanted Mainer, now living in Central New York with her husband and her dog (who thinks he owns the house and all the people belong to him). She is a mixed media artist who also loves to read and is currently writing a series of sweet romantic mystery books with a paranormal element.
She enjoys talking to other readers so please visit her in any one of these various places and don't forget to let her know you stopped by!