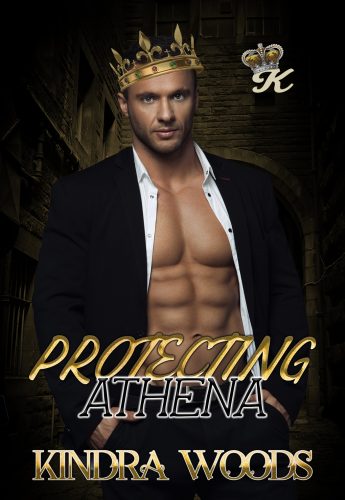 About Protecting Athena:
Prince Oscar must choose a woman to marry…
…but will he let a forbidden love come before his duty?
There has never been anyone more perfect for Oscar than Athena Sexy. He's been in love with her since their first kiss. Too bad she wants nothing to do with him, a notion Oscar's family couldn't be happier about. Being a prince means Oscar has duties to uphold. Duties like finding a suitable wife to settle down with so he can produce heirs.
Oscar knows what he must do, but when Athena comes home from college, looking over her shoulder, afraid for her life, everything changes.
Soon Oscar finds himself offering Athena a deal neither of them can refuse.
Pretend they are dating for her protection against her crazy college stalker. But as the deceit rages on, Oscar cannot deny that taking another taste of the pleasure Athena offers means he'll never let her go…
Fall in love with this enemies to lovers romance! Scroll up and one-click to start reading Protecting Athena today!
***This is a hot, enemies to lovers romance–don't go in thinking it will be sweet with this alpha male prince, steamy scenes, a strong heroine and some surprises along the way.***
Buy the book:

Author Bio:
Kindra loves to write all kinds of books and is also known as McKayla Schutt and USA Today Bestselling Author! Here you'll see naughty Princes and men who will make you drool. No magic here, if you want that check out the Schutt side. 😉
She's a stay at home mom of two in the state of Wyoming. Born in California, she misses the hot weather all the time. Her goal- to write as many sexy books as possible. However, being a mom of two little ones can take time but she is pushing to finish her work to get more books out for her lovely fans.
Ever since she was little, she wanted to be a writer, but doubters said that it would be impossible to make money at it. She is pushing herself hard to show them they are wrong.
She would like to remind everyone to review what you read, it's important!