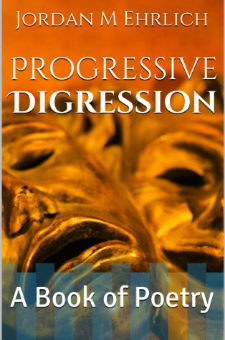 About Progressive Digression: A Book of Poetry:
A collection of mostly free verse poems written throughout the author's adolescence and young adulthood. This is the familiar story of striving for progression, while continuously digressing. It is an attempt to show the struggle that we all face in growing: we move on, but not always forward, and not always in a straight line. In these pages are stories of unrequited love and sadness, as well as hopefulness, found truly only in One Source.
Buy the book:
Author Bio:
I am a software developer in Wichita, KS, and have my Master's in Computer Science from the University of Kansas. I am divergent, as I have both a mathematical, computer-driven side, as well as a verbal, literature-driven side. I enjoy humor immensely, as well as history and, most of all, my faith in Jesus Christ is extremely important to me. "World of Shawn", my first Young Adult novel, is my attempt to combine all of these into one story.
I am a big fan of "Harry Potter", "LOTR", "Narnia", and "The Hunger Games", as well as classic TV such as "The Three Stooges", Don Knotts, and "Laurel & Hardy"; their influences are apparent in my work.