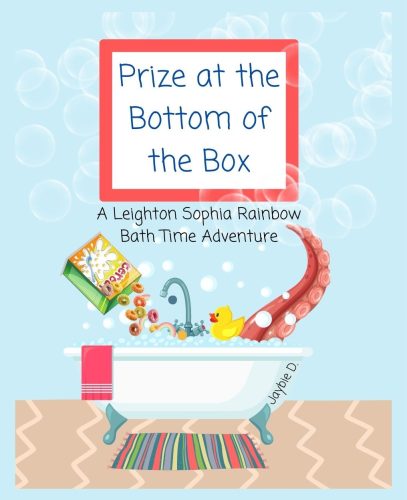 About Prize at the Bottom of the Box:
Join 8-year-old Leighton, full of glee, when her bubbly bath turns into cereal you see.
In the tub, she swims and dives, imagine the adventure that comes alive. The bubbles in the bath, the cereal box so fun, in the "Prize at the Bottom of the Box", a children's book for everyone!
Buy the book:
Author Bio:
It is a privilege to write and illustrate children's picture books, encouraging them to explore their imagination!
My pen name is Jaybie D. (Debbie or Miss Debbie in real life). The best part of raising my children, leading scout troops and loving on my grandbabies has been introducing them to new things and watching them experience it for the first time. This is where writing books for them fills my soul.