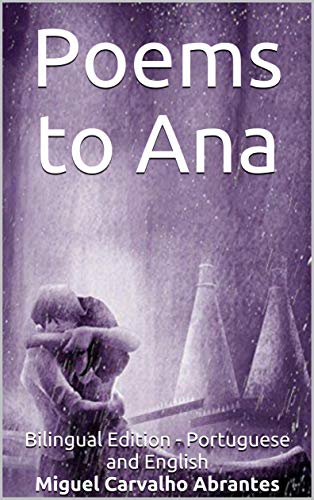 About Poems to Ana: Bilingual Portuguese – English Edition:
Poems to Ana is a book written by a man for a woman, with all the love that this world allowed him to have for her.
Here presented in a bilingual Portuguese – English edition, these are poems written for, but also dedicated to, a woman when everything was far from perfect in her life. This small compilation contains completely honest verses, both truthful and beautiful, which were written with all the loyalty and compassion possible to a man. More than love poems, or friendship ones, these are poems in which each word was written with the honesty of trying to cheer up whoever is having a bad period in their lives.
Compiled across months and originally published as a gift to Ana in her birthday, this is a book of poems for the Ana that exists in every woman, by a man who, more than anything in this world, wanted to make her smile, and which is here now available in bilingual form, for every English-speaker who is either trying to learn Portuguese, or just wants a beautiful poetry book written an ocean away.
Buy the book: