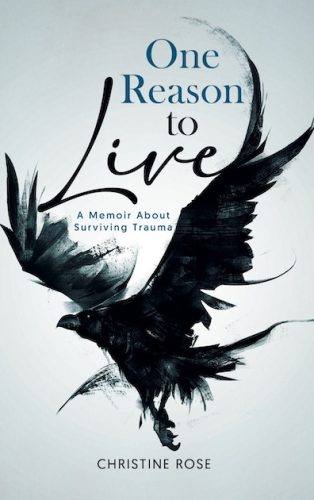 About One Reason to Live: A Memoir About Surviving Trauma:
After a series of traumatic events (including the end of a 15-year marriage and multiple sexual assaults), a woman discovers she must face the reality of her life, or end it. On a scrap of paper she writes "Reasons to Live." It stays blank for days. Then, she remembers her old dream: move to Europe.
By pet-sitting in exchange for lodging, she makes this dream a reality, finding solace in exploring new landscapes and spending time with animals. Against a backdrop of fur-filled adventures and cultural revelations, she battles the demons of C-PTSD and grief as she attempts to rebuild her identity and her life.
One Reason to Live embodies a visceral experience of living with psychiatric injury, combined with the power of radical acceptance, sweetened by the healing quality of animal companionship and the joy of embracing self-love.
Buy the book:
Author Bio:
Christine Rose is a tech nomad and international pet sitter who straddles life between Portland and London, the city of her soul. She's published twelve books, including the critically-acclaimed memoir One Reason to Live, the award-winning 5-book fantasy series Rowan of the Wood, and the bestselling Steampunk romance Avalon Revisited. She holds both a BA and MA in British Literature, which helps keep her professional, but copious amounts of dark chocolate, frothy mochas, and silent solitude keep her sane.