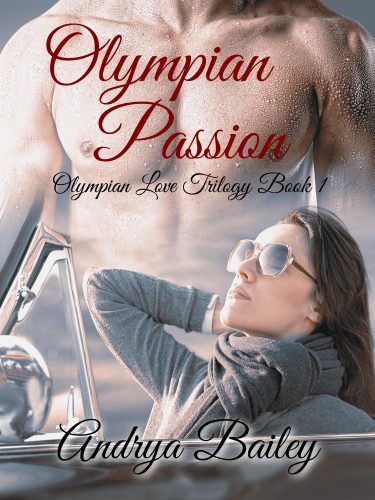 About Olympian Passion:
Love at first sight – that's what grad student Sabrina feels when she spots the handsome and smart Greek archaeologist and museum curator Nikos Soulis at a reception in the Fine Arts museum. However, the Olympian-looking god of her dreams is only in town for two months to help with a special exhibit. And her rival, Maggie, won't leave him alone.
Nikos is intrigued to learn that Sabrina is interested in Greek mythology and art history. When he finds out that she's writing a paper about the Greek vases he's traveling with, he makes time to help her with her project, despite having a full schedule. Their attraction is so intense, that they can hardly handle being in the same room. Their chemistry is undeniable. Can Sabrina avoid heartbreak when she's seduced by the sexy Greek scholar?
"A great romance that does justice to the mythological theme" – Readers' Favorite®
Buy the book:
Author Bio:
Andrya Bailey is an award-winning contemporary romance writer. She enjoys traveling and visiting museums and historical landmarks where she can learn about art and history, which she usually incorporates into her stories. She loves to write love stories with strong alpha males and exotic scenarios – after all, what better romance fantasy is there?
Olympian Passion, the first book in the Olympian Love trilogy, has received the 5-star seal from Readers' Favorite and is the 2016 New Apple Literary e-book Contemporary Romance – Solo Medalist winner. Olympian Heartbreak, the second book, is a 2018 New Apple Literary "official selection" in the romance category.