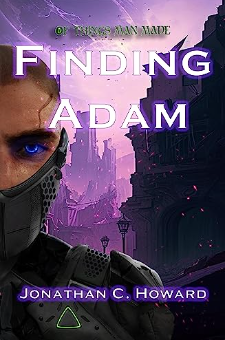 About Of Things Man Made: Finding Adam: (Book 1: A Science Fiction Fantasy Novel):
Prepare to embark on an adventure through time, five hundred years in the future.
★The world is ruled by a brutal group of reptilians known as the Rotundra and one human slave is about to uncover an ancient secret that labels him the most wanted man in the world.
You'll experience a wide range of emotions as you travel along with Adam and the allies he makes along the way.
Discover increasingly powerful, unique enemies!
Immerse yourself in a world you'll continue to think about between reading sessions!
Embark on a quest to restore humanity in a world where the line between good and evil isn't always so clear.
★Once readers start, they can't stop!
"Not my normal read but wanted something different. From the very beginning it captured me and continued all the way to the end!"
-Goodreads Review
Can Adam and his allies bring down the powerful Rotundran empire and free humanity from its deadly grasp?
Of Things Man Made is a page-turning adventure that will take you through a world you won't forget anytime soon!
✓Buy your copy today and experience the journey!
Buy the book:
Author Bio:
Jonathan Howard is a 7th grade English teacher at Mt. Healthy Jr/Sr Highschool in Cincinnati, OH. He graduated from Morehead State University with a degree in English education and has been married to his beautiful wife Amelia for 8 years. Together, they have an amazing son, Nolan. He enjoys creating stories that provoke thought and evoke emotion and is currently hard at work expanding the OTMM universe.