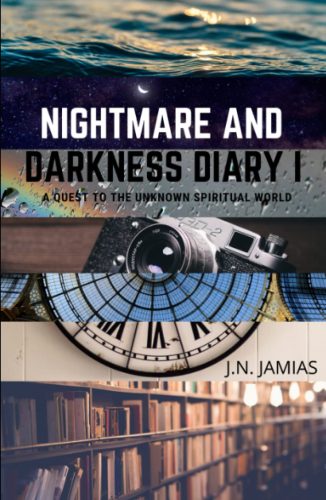 About Nightmare and Darkness Diary I By J.N. Jamias:
Nightmare and Darkness Diary I: A Quest to the Unknown Spiritual World is a fictional book. The author created this book, complete with thriller stories, excruciating adventures, selfless love, and the darkness of the parallel world.
The story revolves around a diary of a lady in her late 20s who has chronic nightmare anxiety. Her dreams have been affecting her life for years, and she can't grasp her nightmares any longer. Then one day, through lucid dreaming, she gets an offer from the unknown spiritual world, one that she could not refuse. Will she succeed in ending her miseries?
The character will embark on a new adventure that will develop her life forever. She will encounter insane and agonizing experiences; the likes of which one could never imagine. The pain of true love will mold her soul, and linger throughout the story. Unraveling the pieces of her dreams will make you question your sanity.
At the end of this book, the reader will feel deep emotions toward the main character and her spiritual ventures.
Buy the book:
Author Bio:
J.N Jamias is a first-time self-published author. Although this field is far from her profession, she has aspired to bring her short fiction storybook series to the world. She enjoys writing, reading books, and listening to music.