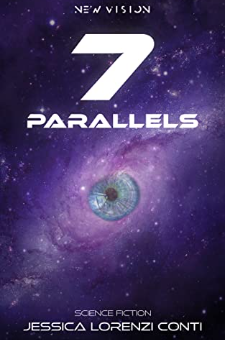 About New Vision – 7 parallels:
2121, the world in which the populations of the five continents evolve has become chaotic and unlivable. Since G20 countries leaders have been condemned for genocide, New Vision established a new world order in 2080 and masters time travel since 2105. One of its most brilliant members, Kazuhiko Ken has developed a blank page project, a rewrite from scratch of the world as we know it by choosing to annihilate from the history of humanity, some events which would have, if they had not existed, avoided humanity's decline. Members of New Vision are therefore recruited across continents and eras to return to the past and annihilate Six distinct events in the history of humanity and ensure that Seven parallel worlds, six alternate realities are created.
Buy the book:
Author Bio:
After a Master's degree in education with a specialization in Human Development and Psychology, Social Science and comparative education from UCLA, I worked several years as a teacher and as an emergency humanitarian aid worker. Passionate about humans rights I strive to write inspirational content where tolerance and diversity always have the main roles in my novels.