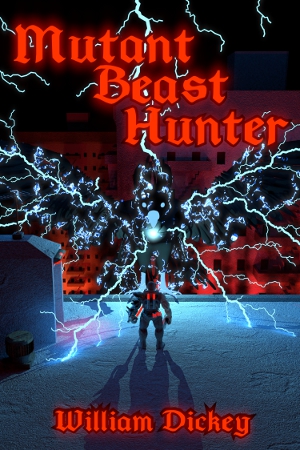 About Mutant Beast Hunter by William Dickey:
Free 1/11/23 to 1/15/23
It began with what was to be the cure to all of life's ails, a bio-engineered virus that could reprogram the DNA of any living cell. The virus cured cancer and all variety of genetic conditions, created super crops that ended famine, and caused trees to literally grow into buildings. It was the beginning of a new era where anything and everything was possible. But then, the virus got loose. It radically and continually mutated all life on Earth. Animals and plants got stronger and smarter; some developed abilities beyond explanation. The advantages of technology faded. Humans became easy prey and retreated into a handful of walled cities.
That was a hundred years ago and not much has improved since. Humanity remains cloistered and surrounded by deadly threats. Only one thing keeps them from complete annihilation, the hunters. Only the hunters dare to venture out and gather resources the cities need to survive. Only the hunters dare to keep the mutant beasts at bay. Follow Lucas, a young aspiring hunter from Manhattan, as he learns the tricks of the trade, faces a myriad of deadly beasts, and discovers that the greatest threat to his home isn't from outside the walls but from within.
Buy the book:
Author Bio:
William Dickey is the writer of The Otherist fantasy series. Growing up, William was the weird quiet kid in the corner who spent more time interacting with imaginary characters than actual people. Not much has changed. When he's not inside a book, William enjoys videogames and the occasional jigsaw puzzle. As you can probably tell, he hates writing about himself, he's far too boring of a character, so he apologizes to anyone reading this garbage paragraph.