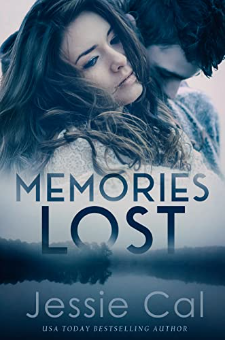 About Memories Lost: A Thrilling Romantic Suspense (Disarray Series – Book 1):
Her memories are coming back, but why don't they match the life she's been living?
Mia is not surprised to find herself crawling out of a lake in the middle of the night…
She's been sleepwalking a lot lately, and although it just started, she's by no means a stranger to new things. It's been four months since Mia woke up with retrograde amnesia. She doesn't remember getting married, or even moving to the southern town of Cooper Creek. But what bothers her the most is not knowing why she keeps having the same recurring nightmare about the Chinese tattoo on her ring finger.
When Mia discovers how to trigger back her memories, she's taken aback by the fact that they don't match the life she's been living?
But that's not the worst part…
She soon learns that any further triggers could cause permanent damage to her brain.
On the edge of her doubts, will she risk her mental stability to find out the truth about her past?
You'll love this thrilling romantic suspense because its fast-pace will keep the pages turning and you won't be able to put it down!
Get it now.
Buy the book:
Author Bio:
Jessie Cal is a USA Today bestselling author with over eighteen romance and suspense novels. Her books are filled with drama, romance, twists and turns, and passion that gives you all the feels without going too far.
Jessie lives in a small southern town with her hubby. When she's not visiting family, getting together with friends, or cuddling by the fire, she's writing her next novel.
Join Jessie's Exclusive VIP Group at jcalbooks.com and chat about all things romance! You'll also get exclusive sneak peeks on new releases, behind the scene bloopers and much more!
Learn more about Jessie and her books at her website: jcalbooks.com
You can also find her on:
IG: jessiecal_author
Facebook: facebook.com/jcalbooks/
Twitter: @JessieCal3
BookBub: Jessie Cal
Goodreads: Jessie Cal