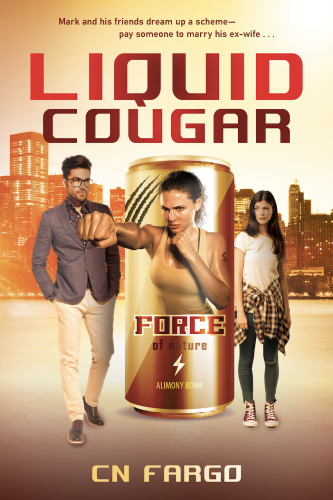 About Liquid Cougar:
Dalton, Zander, and Dexter are all vying to win Stef's heart and they will stop at nothing to please her. Unbeknownst to Stef, this is being orchestrated by her ex, Mark, who is secretly going to pay the winning suitor so he will be able to stop paying alimony. Will Stef find her true love amidst this secret game, or will all this backfire on Mark?
Buy the book:
Author Bio:
CN Fargo is the author behind Liquid Cougar. He is an entrepreneur, tech startup investor, dog person, semi-professional youth sheep rider, and writer. After growing up in North Dakota, he moved around – living in Minneapolis, Denver, San Francisco, Madison, Milwaukee, Chicago, and Dublin Ireland. His work on Liquid Cougar was a 10 year journey; the story started out as an idea for a screenplay, and after a six year writing hiatus to start a company, it turned into a novel.
Reach out at cnfargo@liquidcougar.com